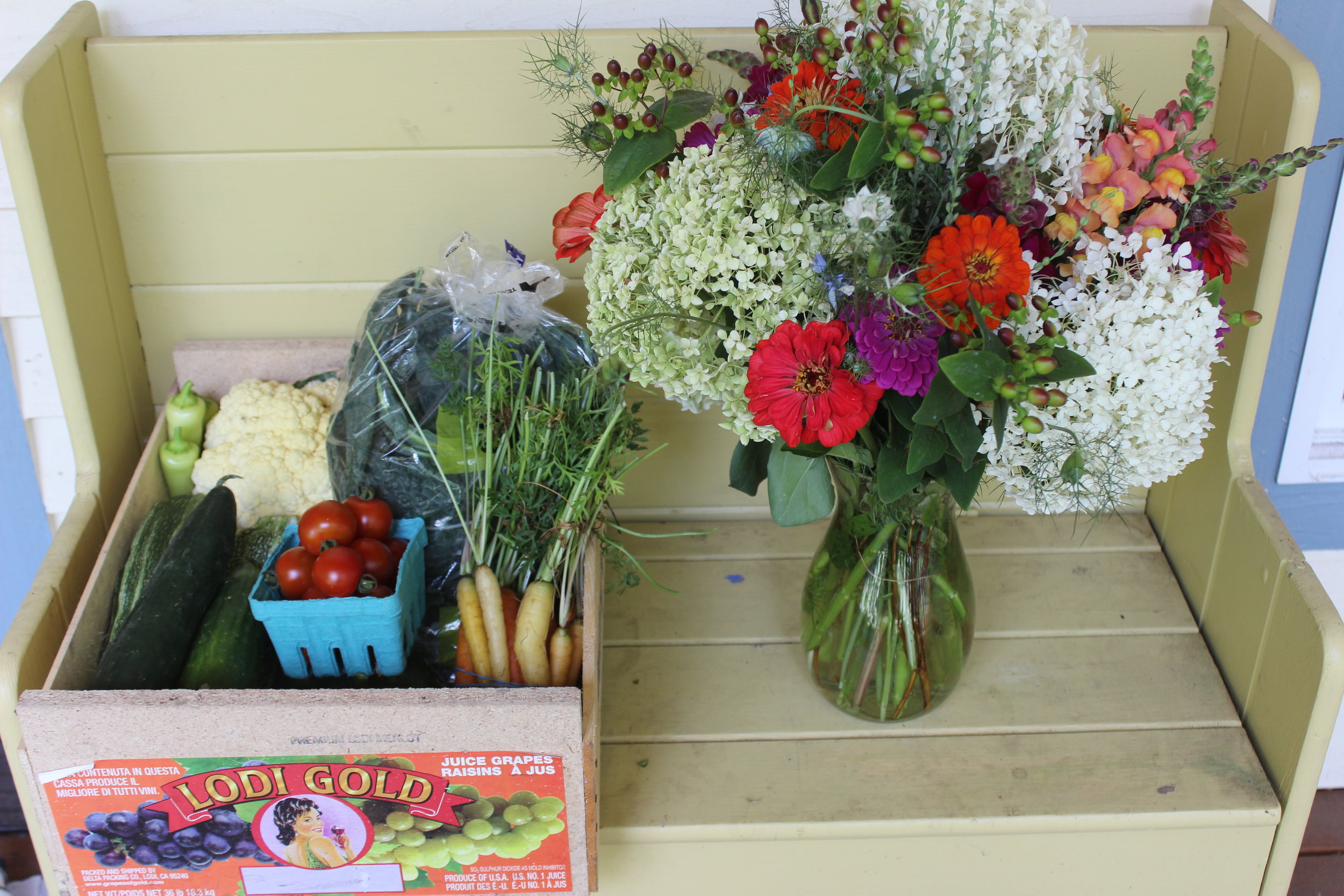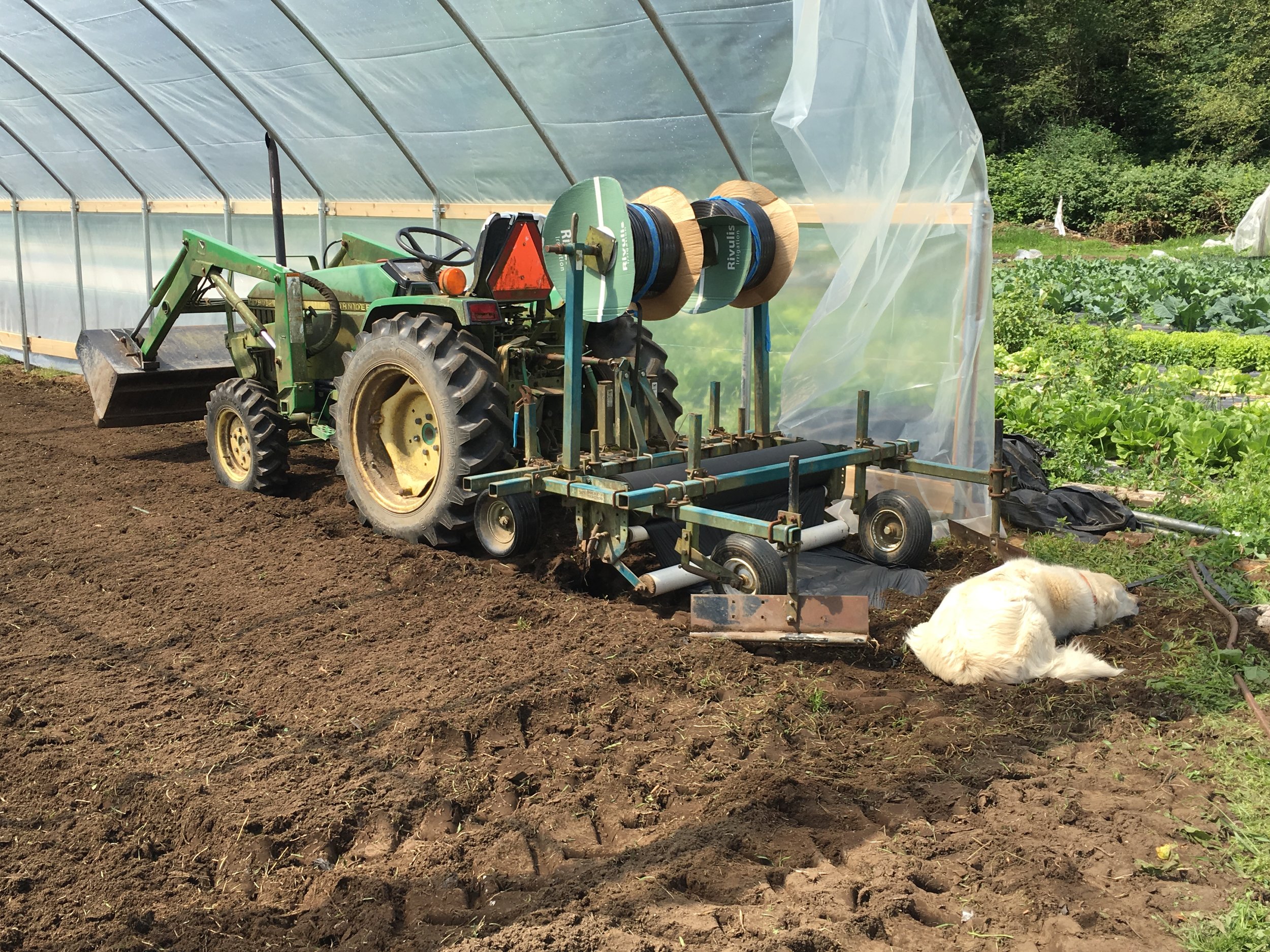 The origin of our farm...
Our farm was originally named Anne's Flower Farm. In 1999 we moved our farm to Poulsbo so we could grow and expand our offerings to our community. We changed our name to Farmhouse Organics and proudly obtained our organic certification from the Washington State Deptartment of Agriculture when our focus shifted from flowers to organic vegetables in 2001. Since then, our farm has continued to thrive as we've focused on small scale intensive organic farming practices that enrich our family farm.
Our mission...
Our mission is to provide our customers with fresh, organic, locally-grown produce. We want to help deepen the connections between our customers, the food they eat, and the ground in which it grows. We want people of all ages to learn – through a personal connection with the farm and farmer – how their food arrives at the table. We believe that seeing the ground where their produce comes from encourages people to be thoughtful stewards of the farm's ecosystem. We want people to see that when we nourish the soil, it nourishes us. By growing seasonal organic produce for a local market, we offer a sustainable alternative to conventional produce grown in far-off regions and shipped vast distances to market.
"I am very thankful for my family, friends and customers for their continued support. Raising organic food from seed and sharing it with my community is something I love doing, and is something my children and I will continue pursuing going forward into our 2019 season".

-Anne Weber